Percale cotton - Stoneware Beige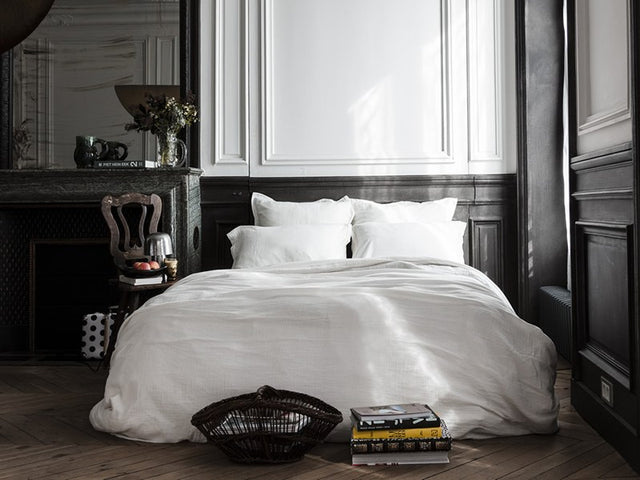 This collection will be back soon.
In the meantime, check out our selections on merci-merci.com:
Back to homepage
Cotton percale - Stoneware Beige
For more than 10 years, you have trusted Merci to accompany you in your daily life and find products that meet your expectations. Merci puts a point of honor on your well-being and that of the planet by selecting and offering you a selection of the highest quality. More than a selector of objects, Merci is above all a careful and attentive look at our daily life and participates, as best it can, to make it a little less ordinary every day. Discover now our collection of pillowcases, duvet covers, fitted sheets and flat sheets in the beautiful color Stoneware Beige. Stoneware Beige gets its name and color from the sandstone rock. This color, which is close to light beige and flesh color, is ideal for any room with clean walls and minimalist decor. This color, thanks to its simplicity, is easy to match with other colors, darker colors but also more vivid and bold colors. Dare to go for a total Stoneware Beige look for a sophisticated and natural bed. In our selection of cotton percale bed linens, you will also find our sumptuous Slate Black and Granite Pink colors. Cotton percale is fresh, light and extremely soft, and is very strong due to its tight and regular weave. Merci percale cotton is certified OEKO-TEX® STANDARD 100. The cotton percale bed linen has a smooth, matte and opaque appearance. It is extremely soft and lasts longer while looking like new. For the maintenance of this delicate material, prefer to wash at 40°C. It is also recommended to air dry your laundry. Free shipping in France and Monaco for orders above 100€. You can also pay in a secure way in 2 or 3 times, without expenses, with Alma starting from 150€ of purchase, in France, Belgium, Germany, Spain and Italy.. On our e-shop, we do our best to offer you a selection of products that will meet your standards. Visit us and discover more products in our Parisian store located at 111 Boulevard Beaumarchais 75003 Paris. You can also join us by subscribing to our newsletter to be the first to know about new products. For any additional request or information, do not hesitate to contact our customer service.
Lire la suite