The Merci Shop
111 bd Beaumarchais, 75003 Paris

Monday to Thursday
10:30 am - 7:30 pm
Friday and Saturday
10:30am - 8pm
Sunday
11am - 7:30pm
on a fashion & percale cotton selection
Merci Days - Up to 50%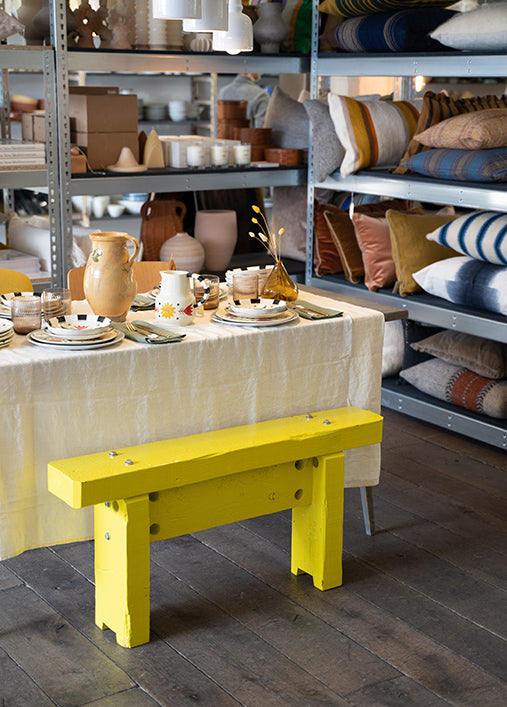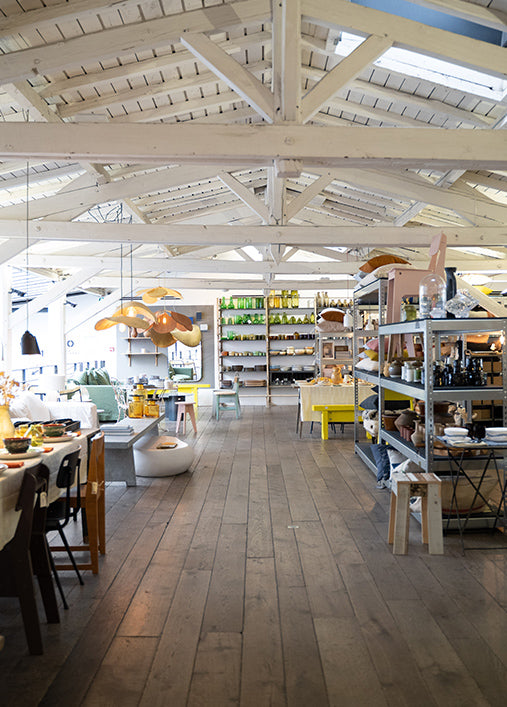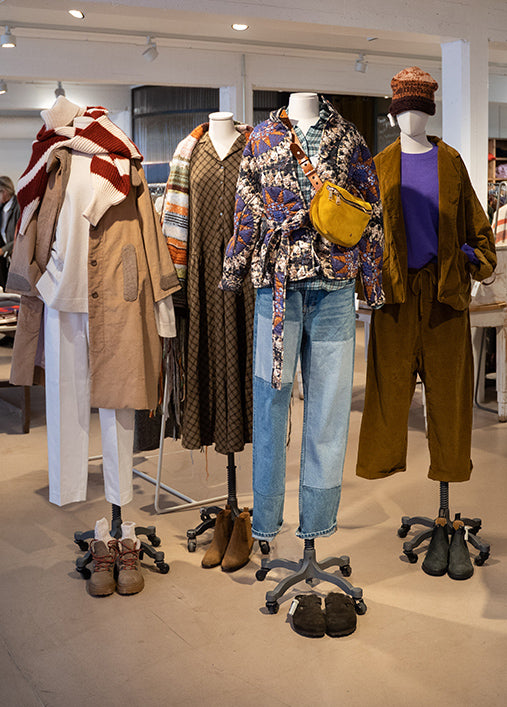 Merci is a store that questions our lifestyles.
This up-to-the-minute store scrutinises current attitudes and urban trends with an anthropologist's eye and questions the way we live now. What's the meaning of our evolving behaviours? Is there a pattern to our habits? If so, is it any different in Tokyo or London? Are there any inspirational objects or customs there we could use here?

The store is constantly fine-tuning its selections, highlighting trends to reflect its set of beliefs. The result is a game of to and fro between the fleeting and the lasting, played out to entertain visitors from near and far. Merci is a catalyst of the age, seeking out and introducing an array of bold concepts and fresh solutions to its home-like space .
Beauty alone isn't enough, things need to be useful as well, function is essential. We would rather be guided and inspired by the ever-changing trends in the world than by the inevitable sameness of seasonal collections. Merci casts a careful eye on ordinary daily life and tries, as best it can, to make it extra-ordinary, one day at a time.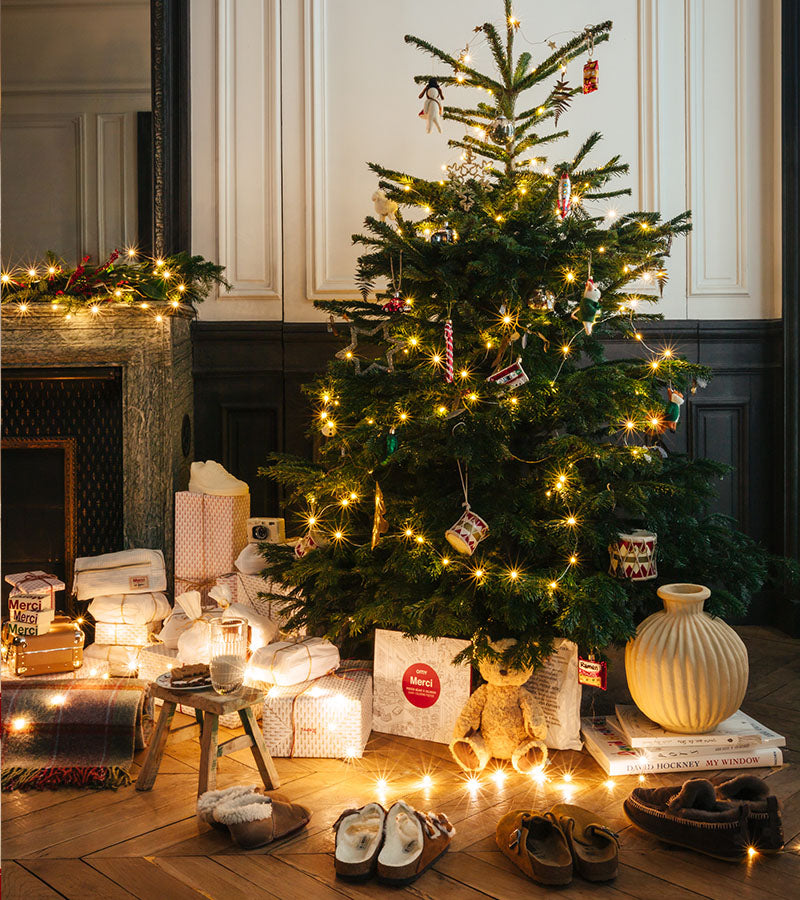 The exhibition - until Novembre 12
The Christmas Shop
Every year, it's the same concern, the same questions on WhatsApp groups, whether family or friends... "What gift do we buy for Jean-Pierre?" And inevitably, a heavy silence sets in, punctuated by evocative emojis, with no concrete idea coming forth.

Always meticulous, Jean-Pierre, affectionately nicknamed "Complicated," has always been a nitpicky individual. He has the gift of knowing everything, making the quest for the perfect gift almost impossible. An expert in various fields, he even manages to read blogs in Japanese, even though he doesn't speak the language. Suffice to say, it's not easy to surprise him. Faced with this challenge, we have considered, even tried, to create the ideal store for this discerning individual: Mr. Picky.
At Merci, we embrace challenges, we rise to the occasion, and we celebrate all men!
Discover
Like a good editor-in-chief
Like a good editor-in-chief witnessing global changes, Merci takes a stance through its selections and exhibitions
The store is run with strong editorial influences, just like a magazine. It presents a view of society – almost a manifesto – which reflects what it cares about. In its back-to-basics approach, Merci combines a deep respect for handmade objects and small producers with references to popular culture in an effort to combat a uniform idea of luxury which is imposed upon us – one that is often ostentatious and lacking in emotion. At Merci, we say goodbye to the coordinated outfit, one-size-fits-all décor and beauty without utility. In short, anything that doesn't make our heart race, stir our emotions or tell a story. Merci's approach is one of personal luxury – standalone luxury – which can be found in the beautiful details of everyday life. This luxury is not created by frenzied mood board activity but is created through the living of life, with all its flaws and moments of transcendence. Merci values personal luxuries - the secret ones you find in the beautiful details of everyday life, the kind of luxury that can't be described on busy mood boards, the luxury of living your life, with all its pleasures and tribulations.
A unique place
A surprising concept in a surprising place.
Designed to be welcoming rather than intimidating, based around conviviality and pleasure, more than a store, Merci is a haven of warmth and life. It is a consciously chosen destination, a place to go for its unique atmosphere and the pleasurable experience it offers. A surprising concept in a surprising place..

Merci set up home in a 19th-century building formerly occupied by a firm making furnishing fabrics and wallpapers. Occupying the entire building, this unique store resembles a large house. Even the window displays are in fact filled by cafés.

Offering a sensitive and responsible art of living in keeping with the times, this is the raison d'être of the store at 111 boulevard Beaumarchais.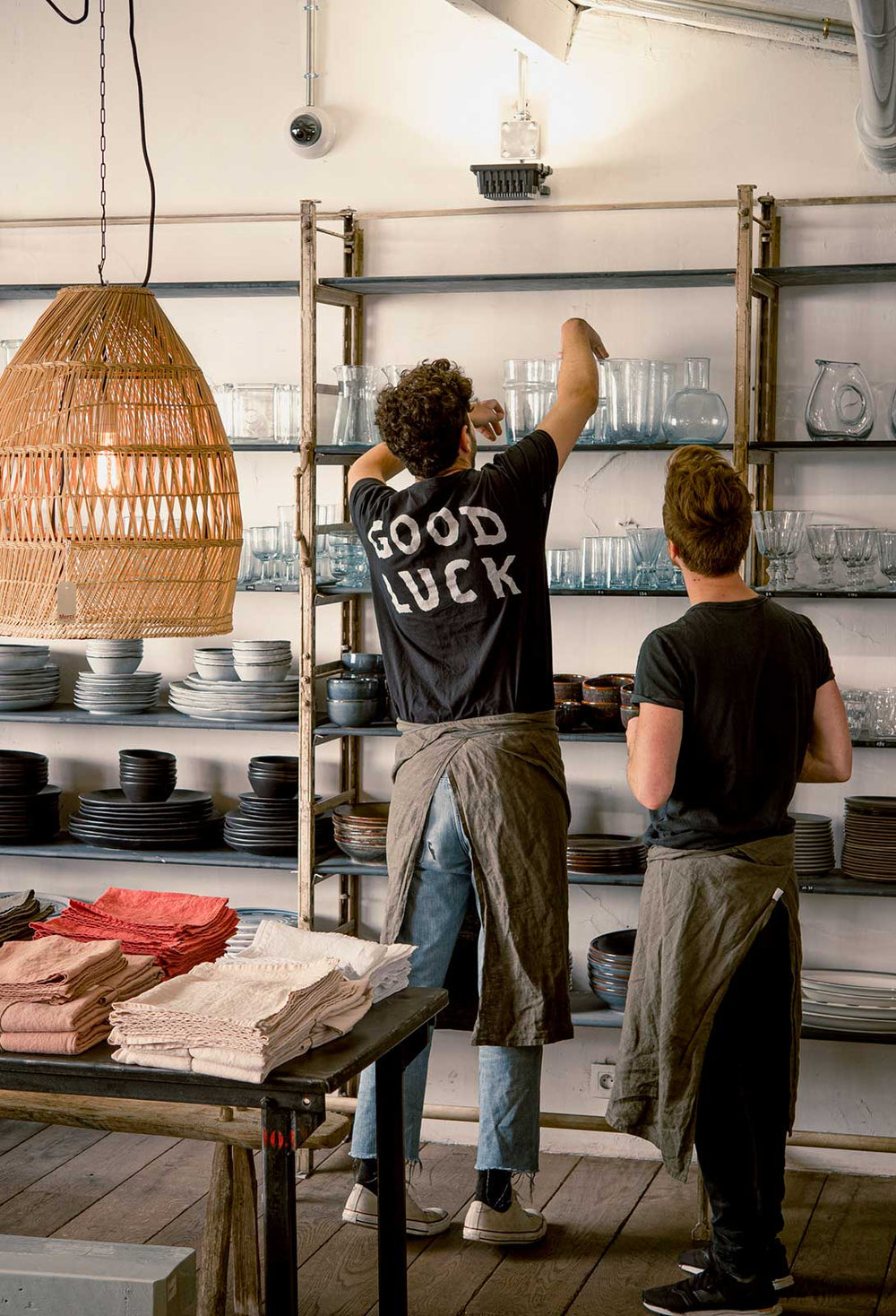 Distinctively eclectic
Do you need a matching dining-room set? Not necessarily! Merci us a curator, with a new take on everyday objects, creating unexpected combinations in its fashion and home departments as well as its cafés. Duralex glasses sit alongside Jars Céramistes plates by Pierre Casenove and a plastic crate rubs shoulders with a Mathieu Matégot vintage trolley. The authenticity lies in the pairing of opposites: vintage and modern, handcrafted and mass- produced, expensive and inexpensive. This eclecticism is apparent in all three floors of the store, where furniture, linen, men's and women's fashion, eating spaces, practical objects and lifestyle items combine under a single roof. And this ethos extends to our prices as well – which run the range from reasonable to eye-wateringly exclusive.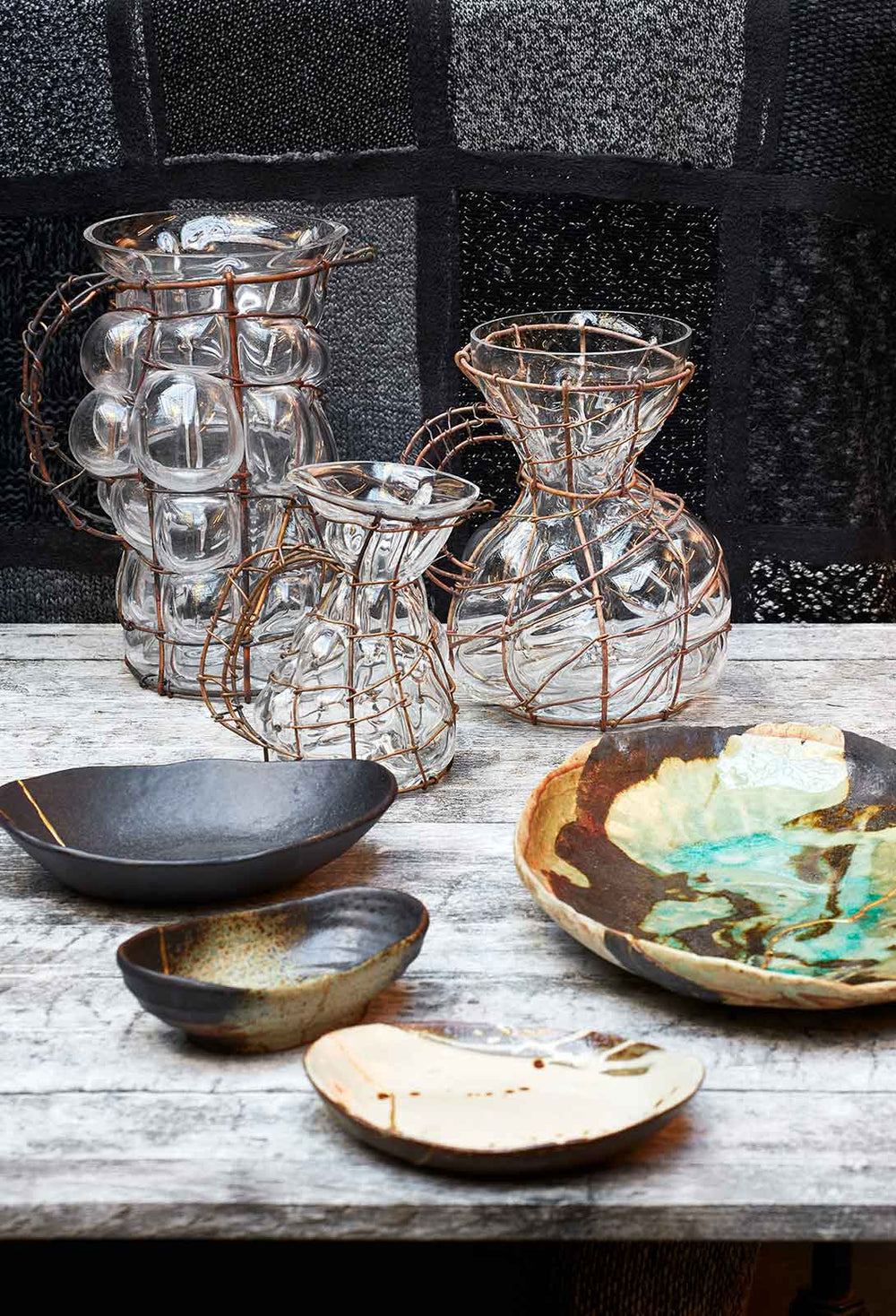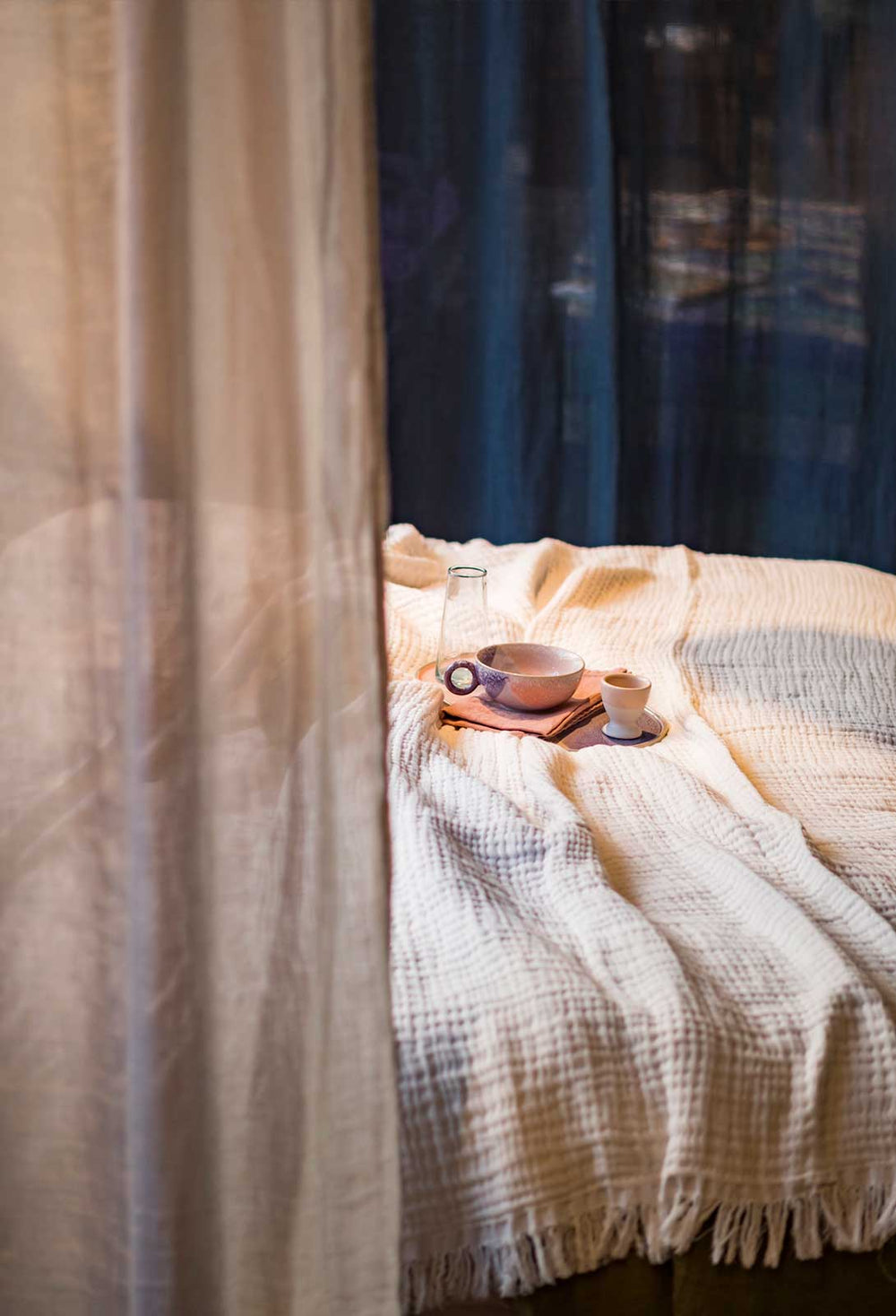 A district reinvented
Who could have imagined that this great boulevard lined with motorbike and camera shops would become synonymous with creativity? Merci. And what an inspired choice it was! By setting up shop on the boulevard Beaumarchais and becoming a destination in itself, it injected new life into the Haut Marais, an area bordering the Marais, République and Bastille districts which people simply passed through. Nobody had stopped to admire its architecture, balconies and carriage entrances so typical of Second Empire pre-Haussmann Paris. Today, the district is full of great places to shop and eat. You come here to discover new designers and objects or simply to spend time in a neighbourhood that now very much reflects the Merci way of life.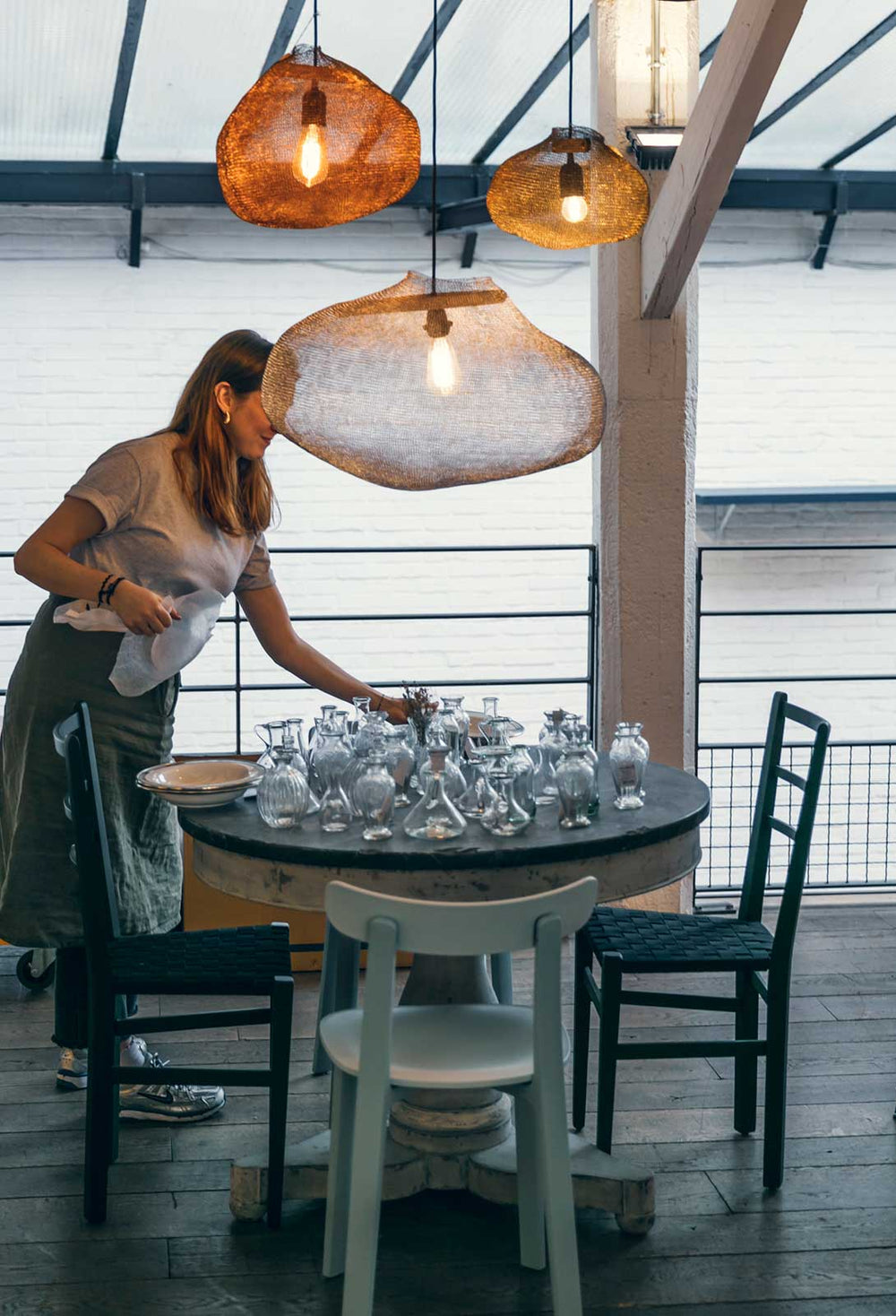 Parisians, locals, students, families, friends and people from all over the world… we meet all types of people at 111 boulevard Beaumarchais!
Designed to welcome rather than intimidate, Merci is more than a store, it's a lifestyle space where people come together to enjoy themselves. It's also a destination store. We don't just pop in, we make a conscious decision to visit it for its unique atmosphere and because it's generally a great place to be. We go there for different reasons: to check out what's new, of course, but also for lunch or a tea, a wander, to flick through the pages of the books in the Used Book Café, find inspiration... A singular concept, a singular place. Merci set up shop in a 19th century building once occupied by a wallpaper and furniture fabrics business. The store is unique in that it occupies the whole building (1,500m2 and 10-metre-high ceilings in places) and resembles a (big) house. Even its windows have been repurposed to house the Used Book Café and Ciné Café. From the garden level (where you will find hardware, practical cookware, La Cantine and its vegetable garden), to the first floor (furniture, lighting, stationery, bathroom accessories and household linen) and the ground floor (women's fashion, men's fashion and accessories), it almost feels like home. There are also iconic spaces such as the light- flooded glass entrance dome, where most of the exhibitions are held and, of course, the paved courtyard with its now famous red Fiat 500. Avanti Merci !
Exhibition as a voice
When a hunch or observation plays on the mind of the people at Merci, it can sometimes go on to take shape through an exhibition.
Ten or so of these exhibitions take place each year under the glass dome of the magnificent atrium, where visitors are met with Merci's take on a topic. Exhibitions have included: "Imparfait, Nobody's Perfect" which celebrated the little flaws that make us all unique and which have been smoothed over by the standardisation of mass production. Standout exhibits included visual artist Nadia Gallardo's iconic deformed Le Parfait jar and the twisted jugs by glassblower Bernard Heesen.

One example being the So Wax exhibition of iconic African fabrics. Through the work of new young designers such as Maison Château Rouge, Merci unveiled a contemporary Africa – a far cry from the traditional one we often associate it with. The "Merci en Rose" exhibition celebrated shades of pink, a hybrid colour which, prior to its association with innocence and eroticism, symbolised virility in the Middle Ages and wisdom in India. True to form, Merci examined the multiple identities of the shade, ranging from shocking to baby pink, Barbie to candy, in a colourful and cheerful celebration for the Autumn-Winter 2018-2019 Fashion Week.