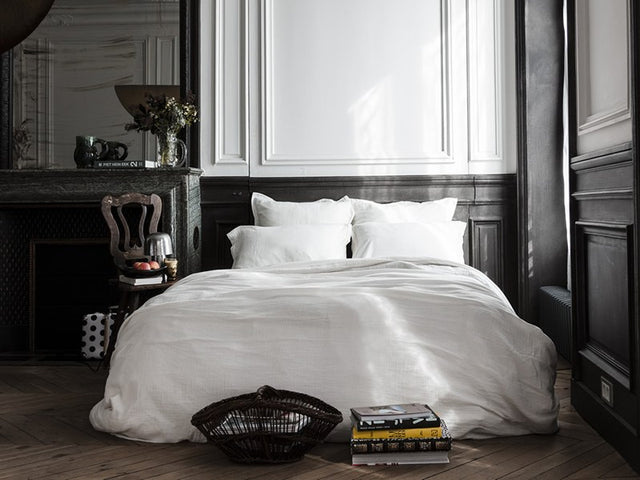 This collection will be back soon.
In the meantime, check out our selections on merci-merci.com:
Back to homepage
4-seater sofa covers
For over 10 years, you have trusted Merci to accompany you in your daily life and find products that meet your expectations. Merci puts your and the planet's well-being at the center of their concerns by selecting and offering you a selection of the highest quality. More than a simple selector of objects, Merci is above all a careful and attentive eye on our daily life and participates, as best it can, to make it a little less ordinary every day. The Art de Vivre (art of living) is more than our motivation when we choose the details that will make the difference in your living room. Discover our wide range of 4 seater sofa covers, which you can complement with a quilt or an XL cushion. Our 4 seater sofa covers are available in a variety of colors: Merci 4-seater sofa covers are available in a variety of colors: Stone, Petroleum Blue, String… so you can change the look of your living room every now and then. You can also find now our iconic Merci sofa online. This collection offers three different sizes : two seater sofa covers, three seater sofa covers and four seater sofa covers. All of our sofa covers are made with pure washed linen and cotton. These sofa covers are only compatible with the iconic Métis sofa that you can find at the Merci boutique. These 4 seater sofa covers are very comfortable thanks to their soft and delicate touch. They have the natural linen wrinkled look and it immediately gives a special something to your living room. Merci linen is grown in France and Belgium. Merci linen is certified OEKO-TEX® STANDARD 100. More about the material: linen, in addition to being cool in summer and warm in winter, has the advantage of being hypoallergenic and anti-bacterial and is therefore suitable for sensitive skin. For the care of this delicate material, we recommend dry cleaning. Free shipping in France and Monaco for orders above 100€. You can also pay in a secure way in 2 or 3 times, without expenses, with Alma starting from 150€ of purchase, in France, Belgium, Germany, Spain and Italy.. On our e-shop, we do our best to offer you a selection of products that will meet your standards. Visit us and discover more products in our Parisian store located at 111 Boulevard Beaumarchais 75003 Paris. You can also join us by subscribing to our newsletter to be the first to know about new products. For any additional request or information, do not hesitate to contact our customer service.
Lire la suite